Bloom · Golden Sand
€

660.00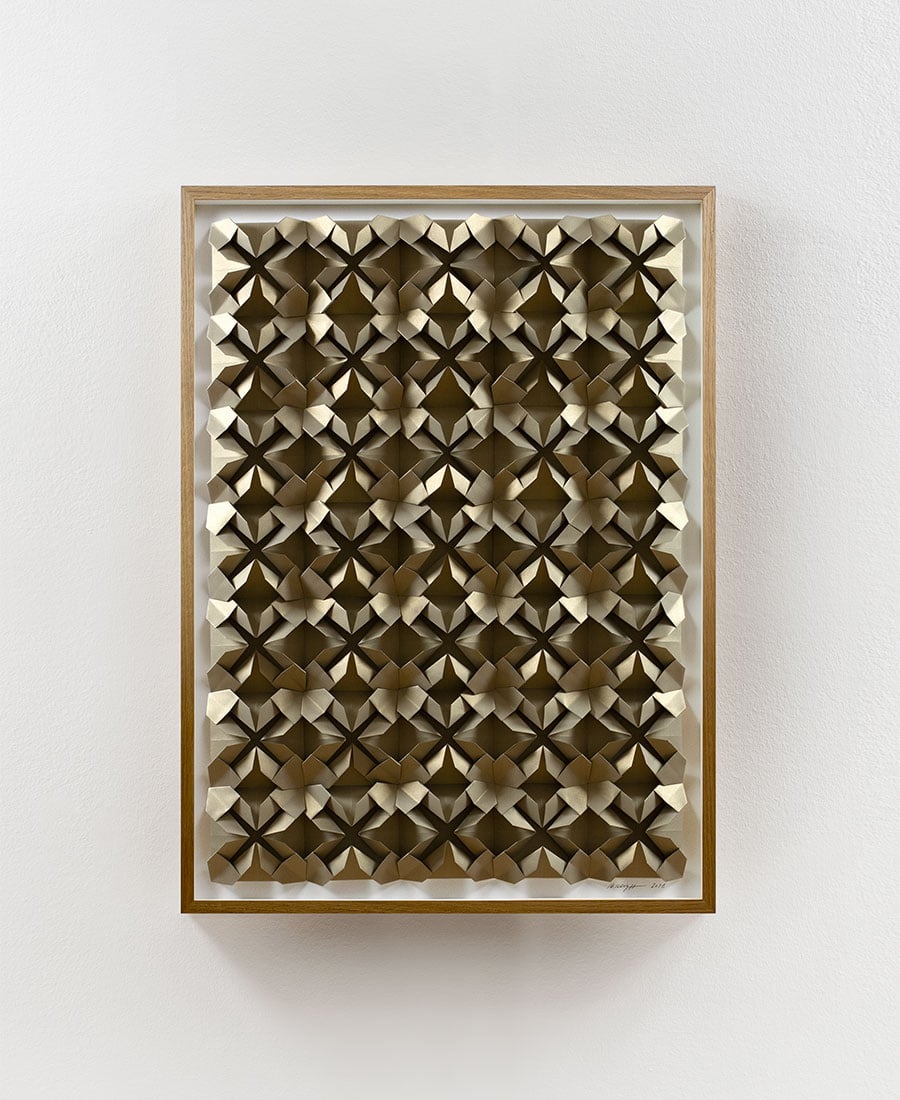 Title: Bloom · Golden, 2022

Artist: Kristina Krogh
Edition: Limited edition of 10
Measurements: 50 × 70 cm / 19.7 × 27.5 in
Medium: Folded three dimensional paper artwork
Materials: Golden sand colored paper
Handmade: Each piece is handmade and unique
Authenticity: Signed and numbered by the artist
Frame: Sold unframed



70 × 100 CM / ORDER VIA MAIL

If you would like to order this artwork in a large dimension, then please send an email to kristina@kkrogh.dk with your information. Thank you.



ABOUT THE WORK

This minimalistic paper artwork leaves only shape and shadow visible in an effort to draw the viewer closer and create a quiet and intimate conversation. The paper artwork is handmade by Kristina Krogh from folded sheets of golden sand colored paper. The paper is coated with a shimmering pearl effect, which means that it changes as the light hits it, or as you move around a room. Each artwork is handmade and unique.



SOLD UNFRAMED

This paper artwork is sold unframed to prevent damage to the glass during delivery. Framed works are very fragile to deliver, so this is why the piece is sold without frame. Please send an email to info@k-a.studio to get a detailed recommendation on how to frame this artwork behind glass.



WORLDWIDE DELIVERY

The artwork is sent from Denmark and a tracking link directing you to the carrier's portal will be sent to your email once your order has shipped.



SCROLL DOWN TO SEE MORE

Scroll down to see more images of the artwork.



Share