Face White · Papercut
€

90.00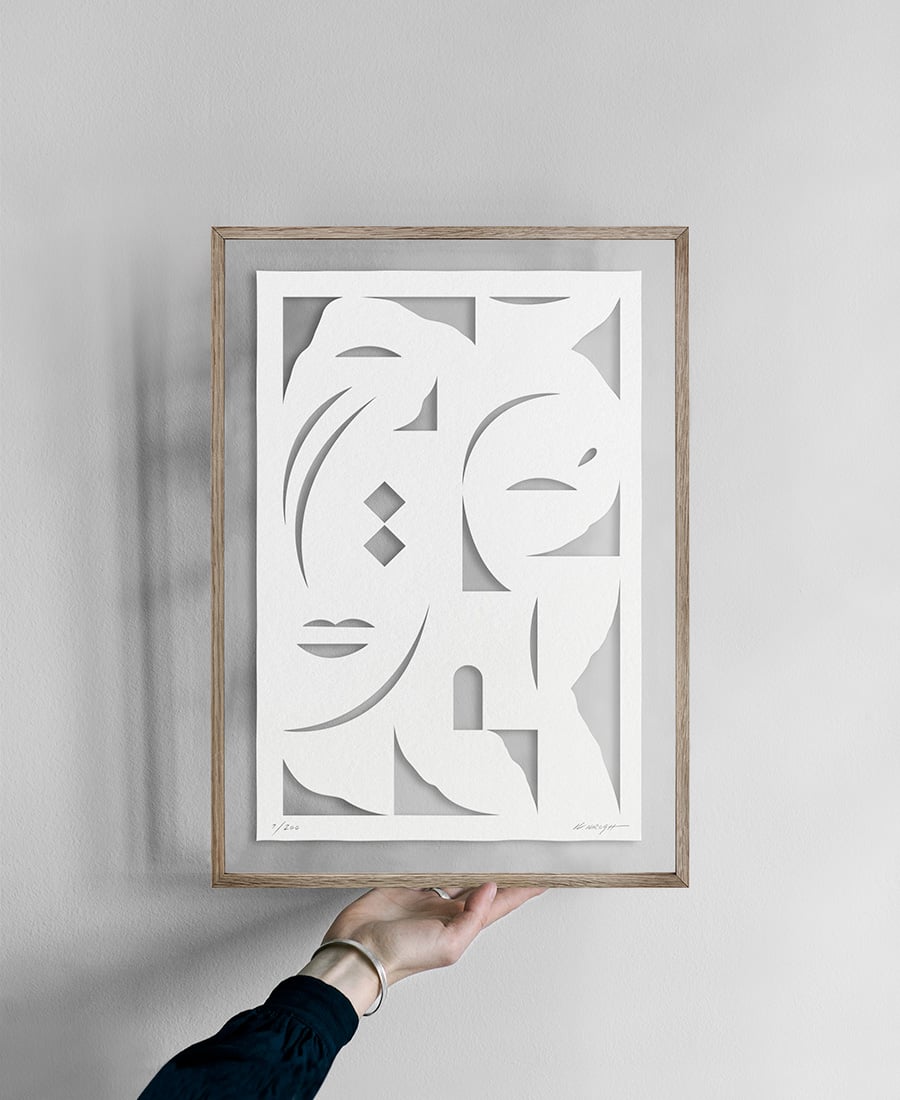 Face White · Papercut, 2022

Artist: Kristina Krogh
Edition: Limited edition of 200
Medium: Hand cut artwork
Paper: Arches paper, 300 gsm (100% cotton)
Measurements: 35 × 52,4 cm
(fits in an A2 frame with 35 mm air around the papercut)
Authenticity: Cut, signed & numbered by the artist
Frame: Sold unframed



DETAILS

This hand cut artwork 'Face White' is created by Kristina Krogh from natural white textured paper from Arches*. Each artwork is handmade and unique.
*Arches uses no optical brighteners so its natural white colour will not yellow with age and archival value is ensured. The heavy mould-made cotton paper features a distinct textured surface in both look and feel.



FRAMING RECOMMENDATION

This hand cut artwork fits perfectly in a frame (A2 size) by the Danish design company Moebe. The artwork is made in a slightly smaller size than the frame, which gives 35mm air around the artwork. This minimalistic frame creates a light and airy expression because you get to see the color of your wall behind the artwork and frame. The frame consists of two pieces of acrylic glass, four lists made of either oak or aluminium (black or white) and a rubber band. The rubber band both holds the frame together and serves for hanging the frame on your wall. Find their list of stockists on their website here: www.moebe.dk The artwork is sold unframed. It is carefully packed in silk paper and shipped flat in a thick bespoke cardboard envelope to avoid damage during shipping.



WORLDWIDE DELIVERY

Orders are sent from Denmark and a tracking link directing you to the carrier's portal will be sent to your email once your order has shipped.



MORE PHOTOS – SCROLL DOWN

Scroll down to see more images of the artwork.



Share