Desk Sculpture
€

130.00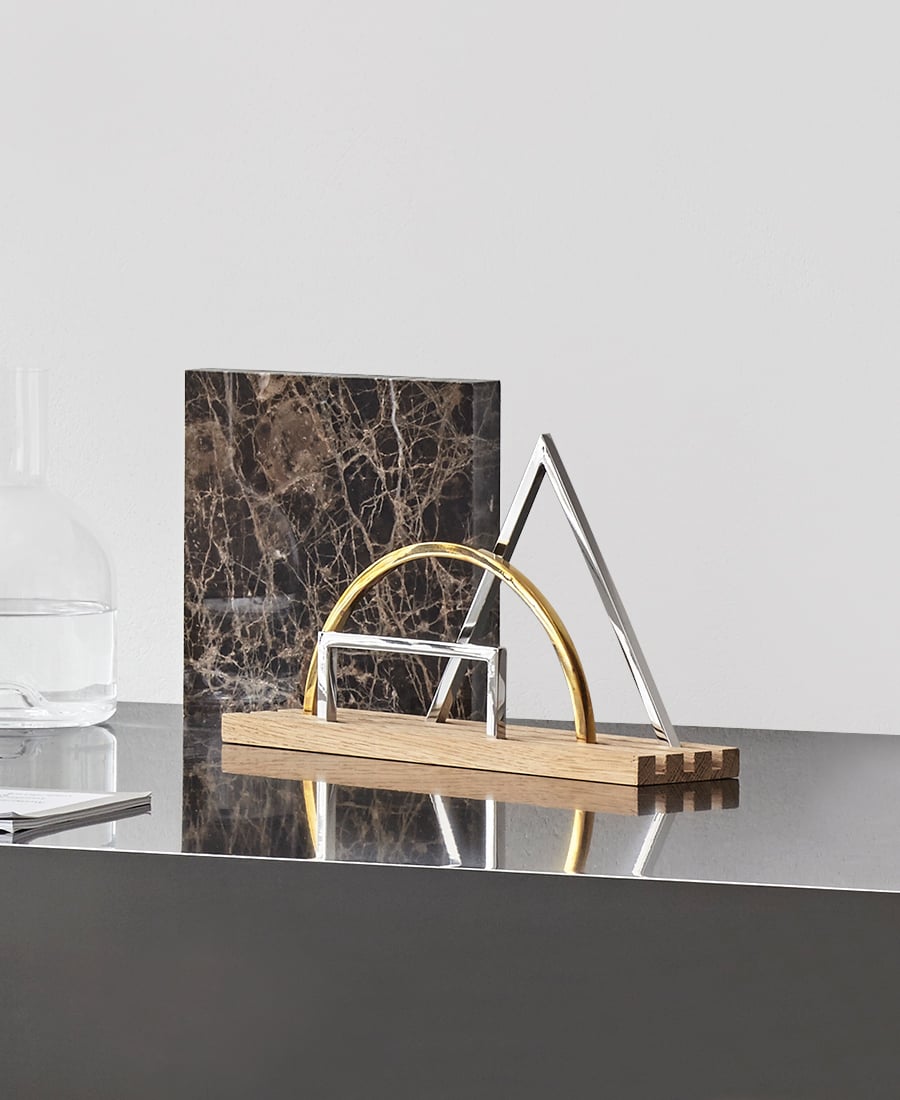 Desk Sculpture

Materials: Solid stainless steel, brass and oak
Dimensions: W 32 × H 18 × D 8 cm
Design by Krogh Andersen, 2020
Hand made in Denmark



ABOUT THE DESK SCULPTURE

The Desk Sculpture is a graphic reinterpretation of the classic letter holder from the past. The Desk Sculpture consists of three different geometric shapes in solid hand polished steel and brass, which can be moved around in a solid oak base to fit your needs.
The Desk Sculpture will lighten up any table with its sculptural expression and it is ideal for sorting mail, bills, messages or your favourite cards. This object can also be used in the kitchen as an elegant napkin holder.



DESIGN PHILOSOPHY

Our design philosophy is to create long lasting objects through solid craftsmanship with a simple and timeless sculptural expression. The objects are based on clean geometric shapes with a simple sophistication. Our aim is to create objects that will last a lifetime, both physically and conceptually.



SCROLL DOWN TO SEE MORE

Scroll down to see more images of the Desk Sculpture.



Share