Black Sun · Peak (on sale)
€

50.00 On Sale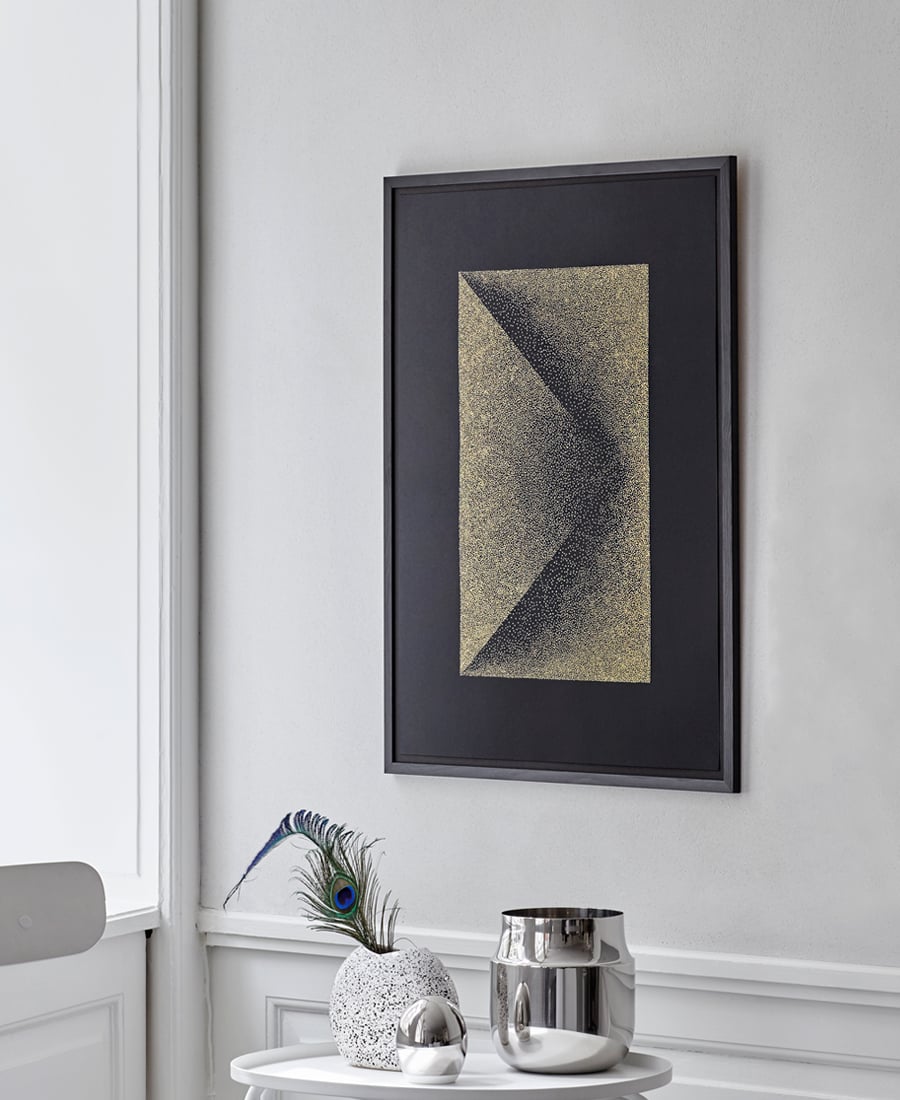 ON SALE

Price before: 85 Euro / Price now: 50 Euro



Title: Black Sun · Peak

Artist: Kristina Krogh
Edition: Limited edition of 400
Measurements: 50 × 70 cm / 19.6 × 27.5 in
Medium: Serigraph with golden dots
Paper: Black art paper (200 gsm)
Authenticity: Signed & numbered by the artist
Frame: Sold unframed



DETAILS

The serigraph is made from an original artwork with thousands of dots made by hand with a pen. The dots are printed with gold metallic ink on black quality paper. The heavy paper features a distinct textured surface in both look and feel.



ABOUT THE WORK

This print is a part of the 'Black Sun' collection: "The artworks are an interpretation of the nature phenomenon 'Sort sol' (Danish for 'Black sun'). 'Sort sol' is a nature phenomenon in the marshlands in southwestern Jutland, Denmark. Very large numbers of migrational starlings gather there in spring and autumn when they move between their winter grounds in southern Europe and their summer breeding grounds in Scandinavia and other countries near the Baltic Sea. 'Sort sol' takes place in the hours just after sunset. The birds gather in large flocks and form huge formations in the sky just before they decide for a location to roost for the night."



WORLDWIDE DELIVERY

Orders are sent from Denmark and a tracking link directing you to the carrier's portal will be sent to your email once your order has shipped.



MORE PHOTOS – SCROLL DOWN

Scroll down to see more images of the artwork.



Share